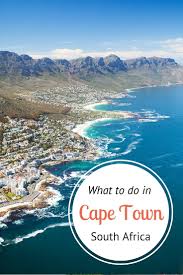 Begin planning your itinerary for South Africa's vibrant southern city here
About
Home to some of the world's most beautiful beaches, Cape Town occupies a stunning location at the southern tip of the African continent. Overlooked by the landmark Table Mountain, it was South Africa's first established town and is affectionately known as the Mother City. Today it's a vibrant, multifaceted and inclusive holiday destination and this year it became the first African city to be named World Design Capital.
Hotel
In 1990, the 94-room Victoria & Alfred was the first hotel to open in the heart of Cape Town's famous V&A waterfront. Framed by the ocean and Table Mountain, the property occupies the former Union Castle warehouse built in 1904 and retains a historic ambience, with velvet sofas and dark wood furnishings. In keeping with modern trends, parts of the hotel have just been refurbished. newmarkhotels.com
Attraction
A trip up the flat-topped 3,563ft Table Mountain is a must for any visitor. The cable car ride takes 10 minutes and the rotating floor and panoramic windows provide passengers with a spectacular 360-degree aerial view. Alternatively, the energetic can walk up in around two hours. One of the New 7 Wonders of Nature, the mountain has one of the richest, yet smallest, floral kingdoms on earth, with more than 1,470 species.
Building
Built between 1666 and 1679 by the Dutch East India Company, the Castle of Good Hope is South Africa's oldest surviving colonial building. The pentagonal fortress houses a military museum and art gallery, and visitors can tour the original church, living quarters, dungeons and other areas. Each weekday at 10am and noon, the traditional key ceremony, performed from the earliest days, depicts the unlocking of the castle.
Shop
A magnet for locals and tourists alike is cobblestoned Greenmarket Square, site of one of Cape Town's oldest markets. The market dates back to when ships passing the Cape would use the area for trading their goods and stocking up on produce before continuing their long voyages. Open from Monday to Saturday, it's a great place to buy authentic souvenirs, such as African carvings, masks, drums, beadwork and jewellery.
Eat/bar
Modern brasserie Mondiall is the V&A Waterfront's newest restaurant, open daily for breakfast, brunch, lunch, tapas, cocktails and dinner. Drawing on global dishes and flavours, menus provide interesting facts about the origin and history of each dish.
View
At the point where the Indian and Atlantic Oceans meet, Cape Point at the Cape of Good Hope has captivated travellers for centuries. Located 37 miles outside Cape Town, and part of Table Mountain National Park, the rocky headland is renowned for its dramatic scenery. For some of the best views, take the Flying Dutchman Funicular up the steep slope to the lookout point and the old lighthouse built in 1857.
Post culled from CountybyCountry.