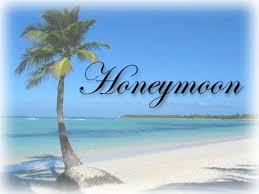 From strings of dreamy coral islands that cast their spell as soon as you set eyes on them to spiritual retreats in temple-strewn forests far from the beaten track, Asia and Australia take adventurous couples holidays to the next level.
Here are TOP 10 WEDDING & HONEYMOON DESTINATIONS that will wow you!
Fiji
It may be a long way from home, but Fiji's paradise islands, coupled with the legendary friendliness of its people, make the journey worthwhile. Fiji's reputation as the soft
coral capital of the world attracts snorkellers and divers to the Yasawa and Mamanuca chain of islands. Here, corals create a stunning sea garden of brightly coloured bouquets, and would make a spectacular setting for an underwater wedding.
Marine-based activities include dolphin watching, parasailing and windsurfing, while secluded beaches and coves provide more tranquil hideaways. Engage with locals by learning about their customs and traditions. A hearty Lovo barbecue feast goes hand-in-hand with a spectacular Meke song and dance performance that brings to life the legends, history and spirit of the Fijians.
Maldives
This string of dreamy coral islands cast their spell as soon as you set eyes on them from the air. Bare feet are cushioned by fine white sand, and the horizon is a canvas of cobalt blue sky and water. Of the 1,200 islands grouped into 26 atolls, only around 200 are inhabited, yet the choice of resorts is staggering — from all-inclusive to five-star and private retreats; from Robinson Crusoe-style over-water suites to contemporary beachside villas. With a growing influx of tourists descending on the islands, it's worth considering a visit during off-peak periods, which can still offer good weather alongside better value and less crowded beaches.
The Philippines
The Philippines is not your typical Southeast Asian country, which is why it's one of the region's best-kept secrets. Couples hankering for a luxurious, yet laid-back paradise setting head for the islands and resorts of Palawan in the southern Visayas region, notably Coron, El Nido, Amanpulo and Huma. Still untainted by mass tourism, these gems are blessed with sugar-fine white sand, blue lagoons, underwater rivers and caves, and some of the world's best snorkelling and wreck-diving sites.
English is widely spoken and Filipino hospitality is legendary. Home-grown and foreign chefs are slowly but surely placing Manila on the gourmet dining map, which justifies a stopover to savour the plentiful gastronomic delights available, along with the intoxicating nightlife.
Indonesia
In Indonesia, the mighty volcanoes are jaw-droppingingly stunning; the temples of Bali and the spiritual sunrise over Borobudur in central Java mesmerising. Yet beyond the mystical beauty of these sacred places lie lesser-known but equally enchanting islands. The Komodo Islands and its national park, a UNESCO World Heritage Site, are rich in coral reefs teeming with more than 1,000 species of marine wildlife, while the Raja Ampat archipelago in Indonesia's West Papua province is home to the country's largest marine national park. The best and most romantic way to explore these and other remote islands is on board a small luxury cruise ship, or you can charter a phinisi, a traditional two-masted sailing ship used by seafarers from South Sulawesi.
Sri Lanka
Sri Lanka's rich history, culture, diverse landscapes and wildlife make this island ideal for couples seeking more than just lazy days under the sun. Take a break from the palm-lined sandy beaches to enjoy enriching experiences: visit Sigiriya's 3,000-year-old rock fortress, ancient Buddhist ruins and Adam's Peak; witness Kandy's Tooth Festival; or take a safari in Yala National Park.
A few hours of Ayurvedic treatments can work wonders, while a scenic train journey traversing the highlands, rice fields and sprawling tea plantations on Hill Country is a romantic way to explore this charming country. Those wishing to get married here need to provide proof of their civil status, among other documents, and are required to stay a minimum of four days in the country prior to registration.
Vietnam
Vietnam offers many surprises. The mystical limestone islets of Halong Bay in the north-east are a sight to behold, while an exhilarating stretch of coastlines and beaches plays host to luxury resorts. Hoi An's ancient town is like a movie set, crammed with charming, well-preserved buildings painted in pastel colours. The motorbike-ruled roads of Hanoi and Ho Chi Minh City are a spectacle, and savouring Vietnamese cuisine is part of the experience. Tag along with the hotel chef when he visits the local wet market for ingredients: the freshest seafood, herbs, fruits and tasty native delicacies. Be pampered at an all-inclusive spa, then enjoy a gentle cruise along the tranquil Mekong on board a luxury riverboat.
Malaysia
Heritage, verdant landscapes and delicious cuisine make Malaysia a tempting honeymoon destination. Penang's capital, George Town, is bustling with colourful trishaws, hawker stalls and shophouses, as well as contemporary street art. Stay at a romantic beachside villa on Langkawi, then take a cable car ride to the peak of Gunung Machinchang for 360-degree views. Stop over in Kuala Lumpur to visit the amazing Petronas Twin Towers.
Japan
It's easy to fall in love with Japan. The traditions, cuisine and gentle nature of the Japanese are its assets, and so are the seasons. Autumn foliage bursts in palettes of reds, orange, yellow and gold; winter snow adds magic; spring heralds glorious cherry blossoms. Tokyo's energy is intoxicating, and the Imperial Palace in the heart of the city is an ancient architectural marvel amid skyscrapers. In Kyoto, Japan's ancient imperial capital, temples, shrines and zen gardens impart a mystical aura. Step back
in time at Gion and stay in a ryokan.
Non-residents can legally marry in Japan the same day they obtain their marriage licence — it's that easy. And what better way to celebrate than with a traditional Japanese wedding, donning kimonos, followed by a traditional tea ceremony?
New Zealand
New Zealand is blessed with jaw-dropping geological wonders to explore — mountains, glaciers, volcanic plateaux, fjords, subtropical forests and miles of sandy beaches.
Add in the hundreds of vineyards producing world-class wines, and you have the perfect recipe for an unforgettable honeymoon. A road trip enjoying the spectacular views between visiting vineyards is a relaxing, romantic way to experience the country's natural beauty. The Central Otago region in the south produces award-winning pinot noir, while the Marlborough region takes pride in its sauvignon blanc and green-lipped mussels.
Trek to the South Island's glaciers and cruise the fjords. Don't miss out on an opportunity to engage with the Maoris through their lively song and dance — this is where the country's identity lies.
Thailand
These days, couples expect a lot more from their honeymoon — experiential journeys that are inspiring, educational, and perhaps even life-changing. Thailand has everything to offer in terms of culture, history, cuisine and luxury retreats, but aside from lounging around on the beach, there are more novel, romantic ways to encounter the lesser-trodden, authentic side of the country. Embark on a luxury train journey with Belmond across lush landscapes, then spend a few days at a five-star resort. In northern Thailand, sample Chiang Rai's regional dishes, visit the local craft and art workshops, and meet indigenous hill tribes to learn about their culture.
Post culled from CountrybyCountry site.