Description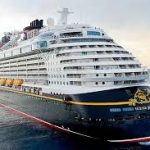 CRUISING – THE ULTIMATE VACATION EXPERIENCE!!!
Cruises offer great value for your vacation dollar because it is an All Inclusive Experience that covers basically all you require for a vacation except the air flights to and from your home destination to the cruise port of departure and return! The cruise fares include nearly everything you'll need for a fantastic trip: food, accommodations, daytime and evening entertainment and transportation between travel destinations.
On a cruise, you unpack once and your floating hotel takes you from city to city or from island to island and there's no need to mess with local flights, train or ferry schedules, or lug your suitcase along airports or train stations. Every morning, you'll wake up in a new place.
 Cruise ships are actually like floating resorts with everything you could possibly want onboard. Today's vessels are outfitted with Wi-Fi, cell service and satellite TV so you can stay in touch with the real world during your cruise (that is if you even want to). Onboard shops sell the toiletries you forgot to pack, medical centers can provide medicine or a doctor's service if needed, and laundry facilities let you wash your clothes mid-cruise so you don't need to over-pack. Of course, there's also the fun stuff like gyms, multiple restaurants, movie screens, spas, swimming pools, theaters and discos. And in the rare emergency, there are always enough lifeboats for everyone onboard!!
Cruise ships today are designed to keep everyone happy. Want to pamper yourself at the spa while your spouse hits the gym? Or lounge in the sun reading a book while your family plays basketball. You can go to an educational lecture, a wine tasting, a computer class or a dance workshop; paint pottery, play bridge, learn a language, or dine at a casual buffet, a fancy sit-down restaurant, a sushi bar, a diner or a steakhouse; get served drink cocktails by robots @ the Bionic bar!!watch a movie, a comedy routine, a song-and-dance show or live music performance. And if all you want to do is nothing while the ship sails from port to port you can do that, too.
 
From babies to teens, grandparents to grandkids, family cruises are fun for all ages. If you're struggling to find a vacation that your 5-10 and 15-year-old will all love — and that has adult activities, too — ships now have extensive kids' facilities, split by age. Teens have their own cool hangouts, far away from the play areas for the little ones (and certainly a nice distance from parent-friendly pools and bars). How can you not love a trip that features video games and swimming pools, while offering time for families to be together at dinner or onshore excursions? And parents can even sneak in a romantic dinner alone, by taking advantage of late-night hours in the club.
If you love to meet people from around the world — cruising provides a wonderful opportunity to make new friends. Onboard, you'll meet people at your dinner table, at the piano bar or by the pool. The person seated next to you might be from any other part of the world. Kids find it great fun to make friends from around the world as well!! They can find playmates their own age during kid/youth activities, so they're not always with adults or their older or younger siblings. There is proof that many long-term relationships begin during a vacations at sea.
So what are you waiting for?
CONTACT US TODAY TO BOOK AND PLAN YOUR SUMMER VACATION CRUISE NOW!!
BOOKING EARLY GUARANTEES YOU GREAT DISCOUNTS AND AVAILABILITY ON YOUR CHOICE CRUISE LINE/SHIP.
BOOK YOUR CRUISE NOW FOR AS LOW AS $1,200 PER PERSON SHARING A DOUBLE CABIN!!
GLOBAL LINKS CRUISES HAVE DIRECT BOOKING ACCESS ON SOME OF THE MAJOR CRUISE LINES – ROYAL CARRIBBEAN / CELEBRITY CRUISES / AZAMARA CRUISES AND ACCESS TO NORWEGIAN CRUISE LINE.
Plan, Pay & Pack up for a thrilling and truly awesome experience!!!
CALL/WHAT'S APP: 08090808442/ 08037079060 / 08072690896
TRAVEL TIPS N DEALS
Beware of where you and from whom you purchase your tickets!! Please make sure that your flight tickets are genuine and actually are in the reservation systems of the airline!!! A lot of passengers have been stranded and have even had to buy fresh tickets at the international airport at very exorbitant rates because of the class of seats available at the point of travel. Most cases they have to buy either the highest economy class or be forced at that point to even buy business class tickets they did not budget for!
THE BEST WAY TO CONFIRM IF YOUR TICKET IS GENUINE IS TO GO TO THE "MANAGE MY BOOKING SEGMENT" ON THE AIRLINES WEBSITE AND ENTER IN YOUR NAME AND TICKET NUMBER – IF IT COMES UP THEN YOU ARE GOOD TO GO; IF IT DOESN'T THEN RAISE AN ALARM !!!
PURCHASE YOUR TICKETS FROM AN IATA LICENSED TRAVEL AGENT!! OR ACCREDITED TRAVEL PROFESSIONALS WHO ARE MEMBERS OF THE NIGERIAN ASSOCIATION OF TRAVEL AGENTS, WHO YOU CAN AND WILL BE ABLE TO TAKE UP SUCH CASES OF FRAUDULENT PRACTICES AND DEAL WITH THE ERRING MEMBER OR AGENT!!
BEWARE!!!
TRAVEL NEWS:
1) You can now contact GLOBAL LINKS for all your AIR PEACE AND ARIK AIR TICKETS ALL YOU NEED TO DO IS C- B- A: CALL – BOOK – PAY and the ticket is sent to you. It's that simple!!
2) YES we are in the era of E-tickets, but PLEASE always PRINT OUT AND HOLD your e-tickets to produce anytime you are asked. You most likely would even from the check in counter at the Lagos International Airport.
BOOK YOUR CRUISE VACATIONS NOW: Lets custom make your dream vacation.
CALL/WHAT'S APP: 08090808442/ 08037079060 / 08072690896