IJE – Journeys Around The World
Delta State, Nigeria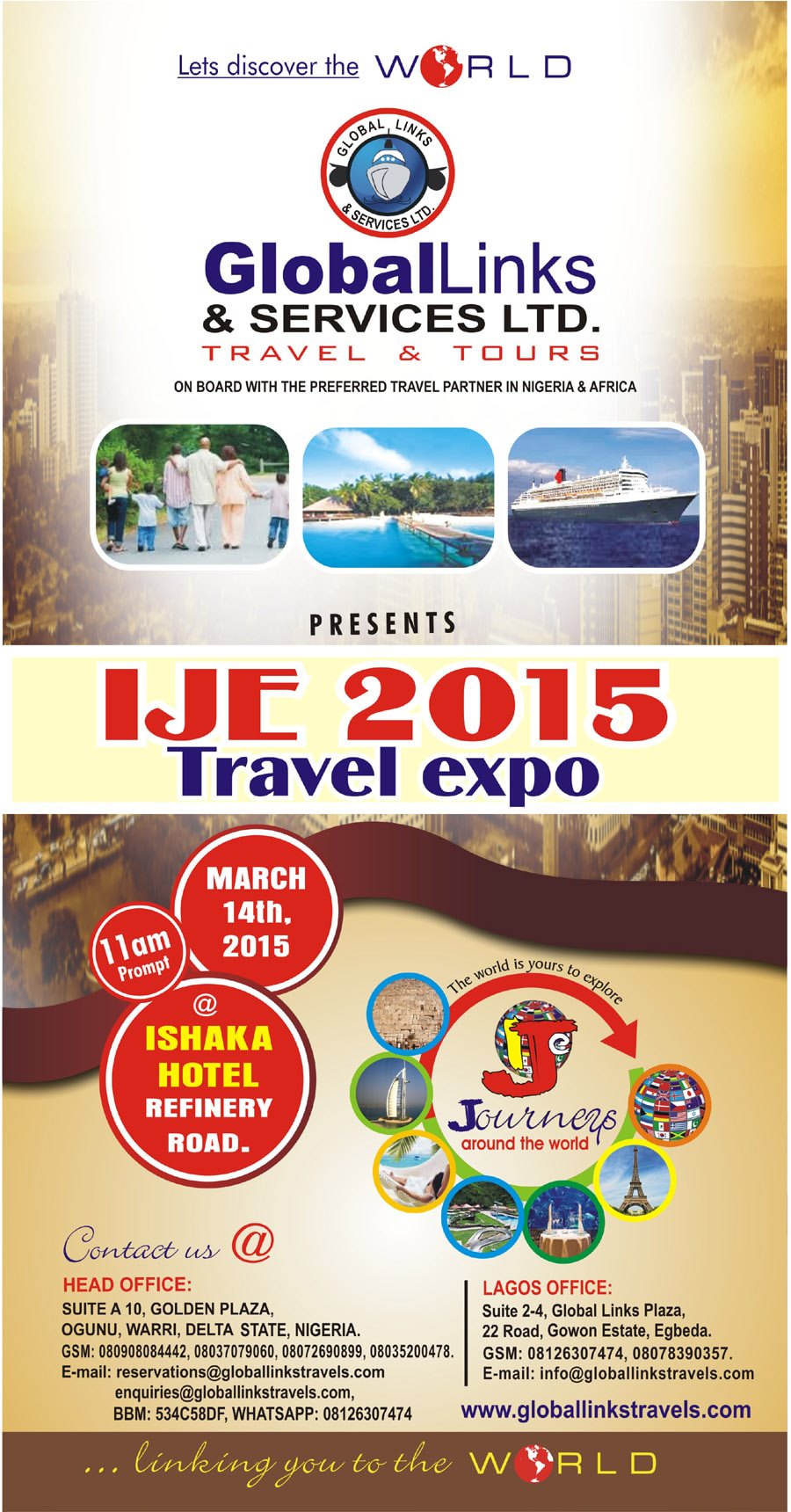 IJE – JOURNEYS AROUND THE WORLD is an Annual Travel Trade Expo which was inaugurated in 2014 as an annual travel trade show in Warri. Our Vision for IJE is to promote the Travel & Hospitality business to Deltans and indeed the rest of the South-South region of Nigeria on an annual basis, with Warri […]
IJE – JOURNEYS AROUND THE WORLD is an Annual Travel Trade Expo which was inaugurated in 2014 as an annual travel trade show in Warri.
Our Vision for IJE is to promote the Travel & Hospitality business to Deltans and indeed the rest of the South-South region of Nigeria on an annual basis, with Warri as the host city.
Our main objective at each of the annual event is to showcase our travel partners, our core business areas, major selected international destinations and major players in the hospitality business to the discerning travelers in the region. We will also be showcasing the key products and vacation themes of our company.
Travel been a fascinating subject always evoke pleasant dreams in the hearts of all and sundry, as people desire and pray to travel to other parts of the world to explore, relax and be exposed. At each of these events we hope to get our trade partners to present complimentarily, some of their products to be won and enjoyed by guest.
Contact us, for more details & information about our package for this event.
Contact us now
Or Call: 08035200478 / 08126307474 / 08072690899 / 08090808442