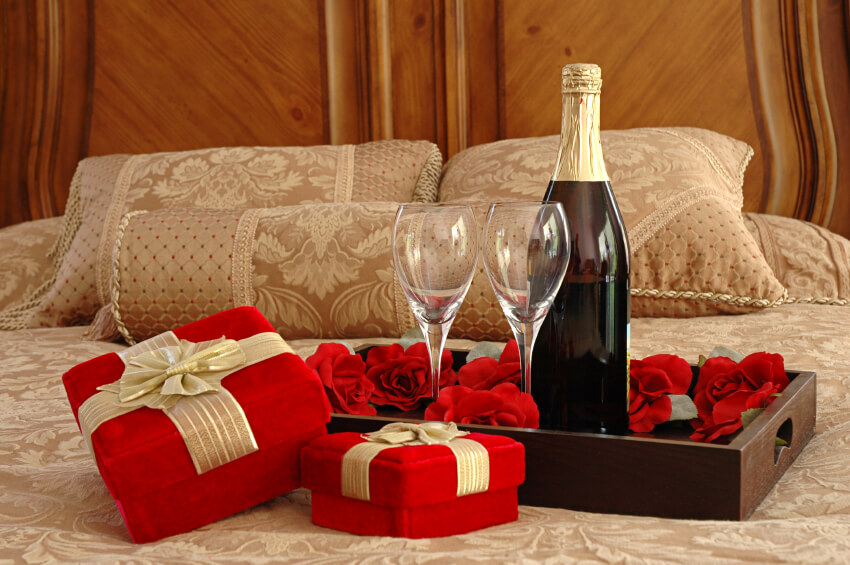 Valentine's Day sets back to around 3rd century in Europe and is commonly celebrated every February 14th, which is the day to spread the love and exchange affectionate gifts to one another. Here is an article of how to celebrate Valentine's Day.
1 Spend quality time with a loved one. Go out to a nice restaurant or create a special dinner. Cuddle with your significant other on a couch and watch a movie. Try to avoid distractions, such as surfing the internet, chatting on the phone while around people, or deciding to do other things by yourself or with another group of people.
2. Make a homemade card for someone. The card will have more meaning to it if it's created by you instead of buying a card from a store. Use your own words to describe the person you're giving it to. Create a poem or a note of appreciation. Add a little "copyrighted" symbol on the back of the card for fun.
3. Think of candy, chocolate, and sweets. If you are getting something for a school classmate, get a small box of those sugary hearts with the little sayings on them. If you wish, you can make a chocolate recipe along with someone else on Valentine's Day.
4.  Express your words with a rose. While lavender (or purple) are seen more on first dates and secret "love at first sight" times, white roses are a tradition for weddings. Pink, orange, and yellow roses are viewed as admiration, excitement, and friendship respectively. The yellow and pink are very similar and can be used for the same events. Finally, the red rose, as the color expresses and emphasizes beauty and love. Red roses are traditionally exchanged by couples and people whom wish to express their feelings towards another.
5. Enjoy Valentine's Day alone. Who says that people need a companion for this one day of the year? Treat yourself to a spa or a long bubble bath. Take a long drive and enjoy the scenery. If it's too snowy or iced down, stay in and watch sports games or that romantic movie on cable.
Not sure of what to do or where to go, reach out to us: INFO@GLOBALLINKSTRAVELS.COM and be sure to get the best getaway deals.