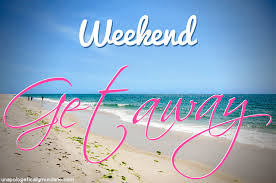 When you finally get to take off time from work for a long-overdue weekend getaway, you'll want to savor every last minute of it. But there are so many factors to consider, mainly destination and affordability. Sure, you can opt for the tried-and-true like a beach resort or ski trip in the mountains—but why book a flight to a touristy hotspot when you can try one of these off-the-beaten path weekend getaways? It's a great opportunity to try something new for next weekend escape!
Study says: Have fun!
According to a recent study engaging in enjoyable leisure activities can lower stress hormones and blood pressure, make you feel better all over, and reduce your waist circumference and body mass index.
In the study, 1,400 people reported how often they participated in activities like vacationing, going to clubs, playing sports, or plain old loafing around. Folks who spent the most time doing many different fun activities reaped the most health benefits.
No need for many vacation days
The quick getaway does not require taking a week's worth of vacation days. It can be done over a long weekend or even just a normal two-day weekend.
One can save up vacation days for those future longer trips further from home. Even a two-night trip can result in adequate recharging of the batteries. Such a break allows me to return with more productivity. I came back from this trip totally satisfied, refreshed and ready for normal life again.
The short getaways also teach you to pack efficiently as well as use some healthy habits during travels so that you become more prepared when the time comes to take longer vacations. Think of them as test trips before that big voyage you will take someday.
Expanding your horizons makes you more interesting
Upon returning home, the experiences you get during your quick getaways will make you a more interesting person in the eyes of the folks you work and socialize with back in your home territory.
So to get similar benefits that a standard long vacation would usually provide, one does not necessarily have to take entire weeks off at a time. Instead, short getaways can result in the same type of benefits and one can even possibly take more of them throughout the year without digging really deep into the finances.